Mindful Eating: Pre- and Post-Op Patients
What is mindful eating? One of our favorite websites, AmIHungry.com, defines it as helping us to learn what our body is telling us about hunger and satisfaction. Mindful eating helps us to become more aware of what part of the body is craving food – the heart, the mind and the body complex is an environment that must be understood and nourished.
By eating mindful and being aware of what you are putting in to your body, you are no longer measuring, fasting, or feeling guilt by the foods that you are eating. By simply understanding what your body needs you will be able to eat what you want, how you want, and stop fearing that you will lose control of your eating habits.
Nutritional Workshops at Western Bariatric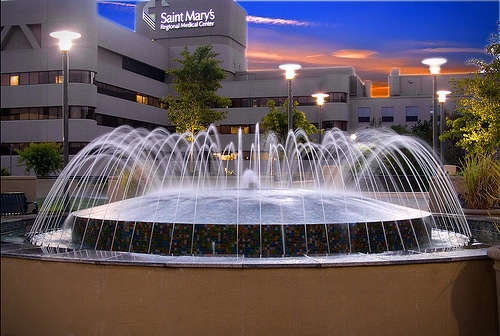 As one of the most comprehensive bariatric centers in the country, Western Bariatric Institute has dedicated countless hours to perfecting weight loss programs and nutritional workshops that are incredibly important components to long-term success after gastric bypass surgery.
Our commitment to our patients is what makes us a trusted bariatric center, but our outstanding outcomes for post-op patients is what has made us a leader in the field of bariatric surgery. WBI collaborates with three medical centers and participates in multiple ongoing research projects in conjunction with collaborating with physicians that helps us to learn more about obesity, its causes, and how to properly treat our patients from the source.
WBI assigns patient advocates to every one of our patients, pre- and post-op, to help them understand their options, choose the correct weight loss surgery, and to get them on track with nutrition and eating habits.
Western Bariatric Institute holds on online seminars and nutritional workshops at the center to help our patients navigate the weight loss procedure from start to finish. WBI's health store, right in the heart of the lobby, provides the necessary vitamins for patients before and after their bariatric surgery and a wider variety of options such as high protein meal replacements, supplements, therapeutics, and more.
WBI Health Store
Western Bariatric Institute chooses all food products for the health store to help you meet your protein goals after surgery. Whether you have just completed your weight loss surgery, are in the transitional diet stage, or are years out from surgery, the bariatric health store was created with your needs in mind.
Contact Western Bariatric today and let us help you start the process of mindful eating.
Online Seminar
We offer a free bariatric surgery seminar presented by John Ganser MD, FACS. Please register to learn more about:
Western Surgical's Bariatric Surgery Division - Western Bariactric Institute
The Obesity Epidemic
Weight Loss Surgery Options