WBI Reno Weight Loss Success Story
Western Bariatric Institute is proud of all our successful weight loss clients in the Reno area! One such client will be featured on a new WBI Reno billboard. We will be sharing her success on WBIReno.com. Keep your eyes on the WBI Reno website for her weight loss story.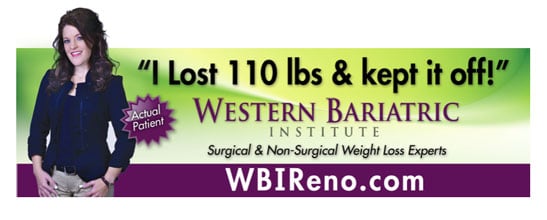 *
If you found us by searching WBIreno, WBI Reno, WBIreno.com or 800 New Look then you have found the right place.
* results may vary
Online Seminar
We offer a free bariatric surgery seminar presented by John Ganser MD, FACS. Please register to learn more about:
Western Surgical's Bariatric Surgery Division - Western Bariactric Institute
The Obesity Epidemic
Weight Loss Surgery Options