Pro Tips for More Protein
When you were young, you probably heard your parents tell you to eat your meats, dairy, fish, and grains if you wanted to grow big and strong. Believe it or not, they were right. Proteins are essential to a healthy body and can help you stay fuller for longer. In addition, they can fuel your drive for vital daily exercise. Reducing those urges to indulge doesn't have to be bland or induced with protein supplements. Western Bariatric also does not want you to be afraid of food or submit you to strenuous diet programs. We want you to be smarter about your choices to help you regain and maintain healthy figure. We've listed some ideas so that you can get your protein fix and stay fuller for longer.
---
Breakfast
#1 Next-Day Breakfast Burrito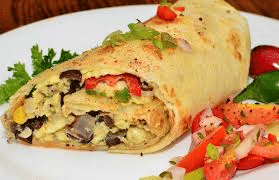 Did you have chicken last night? Maybe steak? Dice up those leftovers and throw them into a whole wheat tortilla. Add a couple scrambled eggs, some salsa, and avocado, and you have yourself a protein-packed breakfast.
#2 Greek Yogurt Pancakes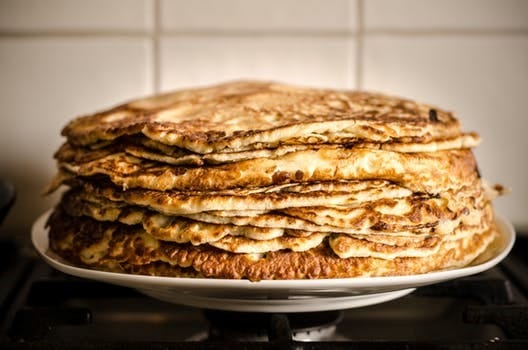 Greek yogurt is an excellent source of protein, and a great alternative to the sugary flavored varieties. This weekend, scoop a dollop of the thick stuff in with your eggs, milk, and flour mix. The pancakes are going to taste tangier than what you're used to, but delicious and nutritious nonetheless! Top them with fruit and more yogurt if you're really going for it.
#3 Turkey or Chicken Sausage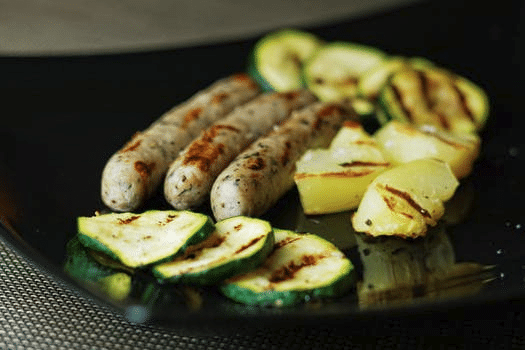 The traditional pork sausage you may currently eat are yummy, but often high in saturated fat. Go for the healthier, protein rich turkey or chicken varieties. These leaner versions can be paired with veggies, whole grain toast, or eggs for a great breakfast.
---
Lunch
#1 Smoked Salmon Sandwich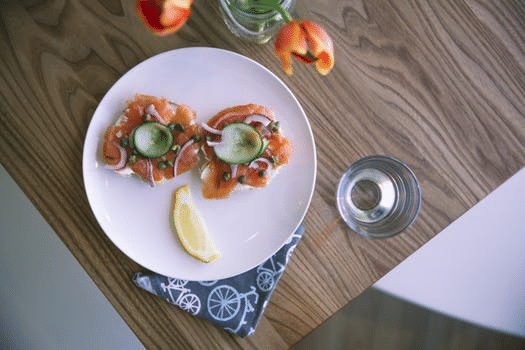 With 20 grams of protein in a 3-ounce serving, smoked salmon is a satisfyingly delicious snack. We know it's a little fancy, but if you find the time and feel like splurging occasionally, this dish is worth it. Get a crispy bun, spread on some cream cheese, and top your sandwich with the beautiful pink fish. Now you have a healthy lunch. (Posting a picture of your masterpiece to social media is optional).
#2 Shredded Chicken Soft Tacos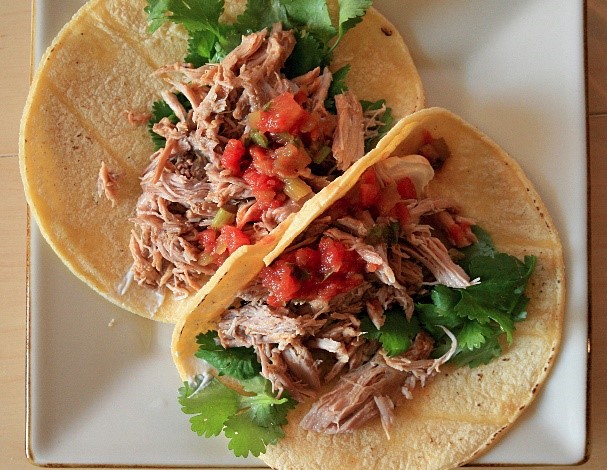 If you have a slow cooker, prepare some chicken and tear it up with a couple forks. Toss it inside a tortilla with some greens and salsa, and you have a protein-rich lunch on your hands.
#3 Spinach Salad with Steak or Chicken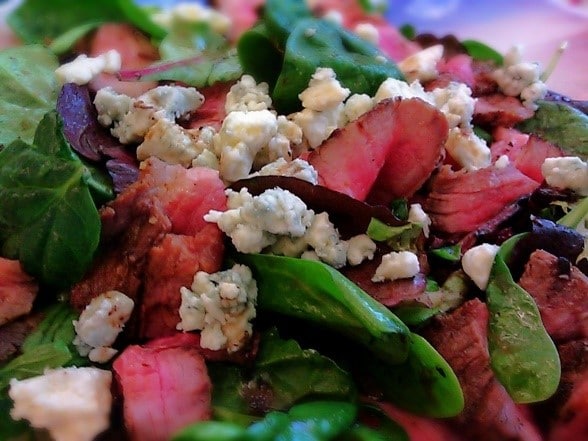 Another thing you can do with those leftover pieces of steak or chicken is dice them and throw them into a salad. Top with a bit of cottage cheese to add some creaminess. You'll end up with a crisp, delicious salad.
---
Dinner
#1 Spaghetti Squash with Turkey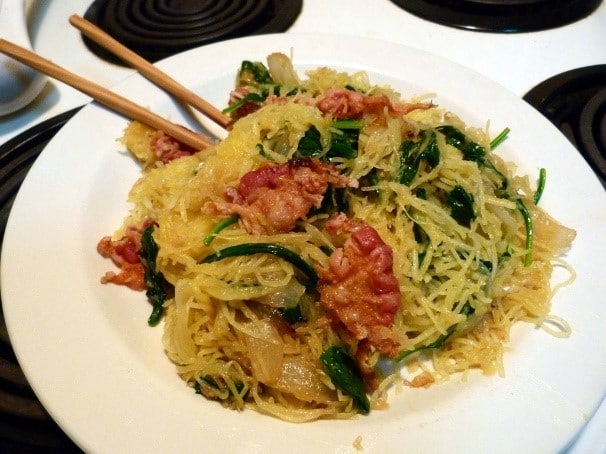 Ground turkey is a great alternative to ground beef, as it is leaner but still contains high protein. Cook up and piece apart a spaghetti squash to make a pseudo-pasta base. Meanwhile, brown some ground turkey and pour in a light red sauce. Top the squash with the turkey sauce for a nutty and satisfying dish.
#2 Turkey Quinoa Stuffed Peppers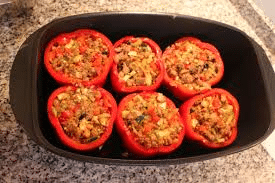 While you have that ground turkey, mix it with some cooked quinoa and cheese to make a hearty filling. Then, grab a few bell peppers, hollow them out, and place the filling inside. Yum!
#3 Chicken Kebabs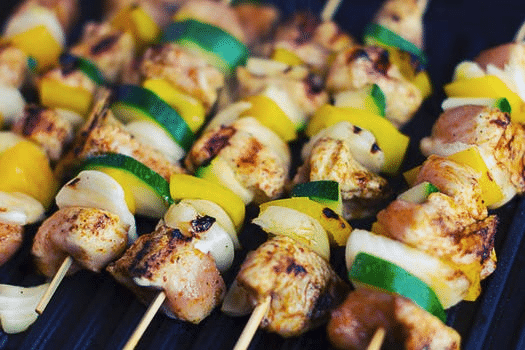 Cut up your favorite veggies, like zucchini and bell pepper. Then do the same with some chicken breast. Skewer all of these simple ingredients and throw them on a skillet or the grill. Filling and simple, it will help you avoid those midnight cravings.
To Wrap It All Up
It's good to eat recipes like this in moderation. Protein is a valuable factor in many diets, but is not a cure-all to losing weight. A balanced diet paired with exercise is always a good idea to start losing weight and keep a healthy figure. Recipes like this can play a big role in reaching your protein goals after surgery. Whether you have just completed your weight loss surgery or are in the transitional diet stage, Western Bariatric wants you to practice mindful eating. Contact Western Bariatric Institute to see what your options are to start your weight loss journey today.
Online Seminar
We offer a free bariatric surgery seminar presented by John Ganser MD, FACS. Please register to learn more about:
Western Surgical's Bariatric Surgery Division - Western Bariactric Institute
The Obesity Epidemic
Weight Loss Surgery Options