Six Month Reflection-WBI Healthy Lifestyle Challenge Week 25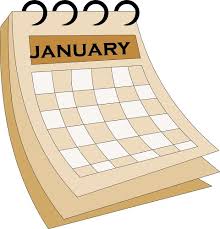 Welcome to our healthy lifestyle challenge lead by our program dietitian Vicki Bovee and her husband, Bill. Because we can always do better to live a healthier lifestyle Vicki and Bill decided to work on a weekly challenge together to provide support and accountability for each other and hopefully inspire you to make healthy changes. Follow along with them as they tackle a variety of challenges to eat better, eat more mindfully, and improve physical health and emotional well-being. Vicki and Bill invite you to participate and accept the challenges to improve your lifestyle too. Some of them may be difficult and please feel free to modify the challenges to accommodate your dietary needs and physical abilities.
Challenge # 25 Six Month Reflections
Just before New Year's I was watching the news and there was a piece about New Year's Resolutions. The journalist suggested making lifestyle changes to improve health rather than resolutions. "Hmm," I said to myself. Bill and I are way ahead of the game because we started our healthy lifestyle challenges in July. What was interesting is that in the brief airtime some of the suggestions they made we had already tackled. These included: walking on the phone while talking (#7), power down while eating lunch (#10), eating more fruits and veggies (#6), and paying more attention to what and how we are eating (#1, 5, 8, & 17).
When we started our challenges we made a commitment to do a weekly challenge for one year. How time flies! We reached about the midway point which coincidentally coincided with the New Year. Bill and I sat down and reviewed the challenges of the past six months and evaluated our successes and our learning experiences. We also picked our own top 5 to work on for the week. Funny, most of ours were the same.
Vicki's successes:
• I have significantly cut down on the amount of cheese I eat (#2). This means I have significantly cut down saturated fat intake.
• I do not eat lunch at my desk anymore. No matter how busy I may be, I go the break room to eat (#10).
• I am doing a whole lot more meal planning and cooking and reducing the use convenience foods, especially at lunch (#4, 11, 12, & 22). I love having leftovers for lunch and I can tell you I feel so much better when I eat fresh, unprocessed foods.
• We were eating off the small plates already but the cocktail utensils are here to stay and have a permanent home on our kitchen countertop. (#15). I carry 2 forks and 2 spoons in my purse should we end up eating a meal away from home. All my food goes on a plate or in a bowl. There is no eating from a package even if it is a single serving package (#8).
• Pilates has become a regular part of my exercise routine (#13) as is the workout from trainer Michail Kyriakou with St. Mary's Center for Fitness and Health.
Vicki's reflections:
• I was already aware of what and how much I was eating but now I am so much more aware of how I am eating (#1, 5, &17). I have gotten much better at sitting down to eat and if I don't, I am aware of it. And so eating everything sitting down and putting my fork down between bites were on my list to work on this week. When I add counting my chews for each bite, it is a lot of work. These are not habits that are mastered in a couple of weeks, I can tell you that.
• I could physically feel the difference from walking down our hall sideways (#3) and I noticed more flexibility while doing my stretching exercises. As the weeks went on we got lax and it was an occasional lateral move. This week we both made the effort to walk sideways. I found if I said it out loud as I started down the hall it jolted my memory and made it easier each time. Bill could also hear it which was a reminder for him.
• My other two in the top five were from challenge#19: stretching before getting out of bed and setting my three goals for the day. I would give myself a 50% on this one. I think if I set my goals the night before it would have been easier.
• The only challenge that was a complete disaster for me was the 100 Bite Diet (#18). I would need some sort of a counter or clicker to help me count. Relying on my brain to keep track of bites while I was eating did not work.
Bill's successes:
• We have completed 24 challenges to date and like Vicki, I have had some successes (some better than others). The biggest success for me is eating all the time with cocktail utensils (#15). I cut down on the amount of cereal I'm eating for breakfast because I'm not shoveling it in with the big spoon anymore. I still use a regular teaspoon for soup but that is the only food I don't use the cocktail utensils.
• Another one that has stuck with me is eating sitting down (#1). This is important because so many people eat while walking. If you are doing something else while eating you won't realize how much food you are consuming.
• Along with sitting down while eating, I continue to try and not have anything in my hand when there is food in my mouth (#5). This will help you to eat slower and to chew your food properly.
• I have made one of my goals this year to do 100 constant bears and 49 knee rubs before bed (#23). I find I sleep better and in a much deeper sleep when I do these two exercises prior to going to bed.
• I'm also pretty good about walking around when I'm on the phone (#7).
Bill's reflections:
• We picked five of our top challenges to review and reflect on this week. I picked eating sitting down (#1), walking sideways down the hall (#3), food in the mouth, nothing in the hand (#5), drink more water (#16), and rubbing my knees 49 times before bed (#23).
• It was good to concentrate on not having something in your hand when there is food in your mouth. This is one of the challenges that I believe would help a lot of folks if they could master this. Everyone wants to eat too much food and they want to do it quickly. Slow down and watch what and how much you are eating.
• Walking sideways down the hall is easy but very beneficial and I need to be more consistent with this.
• My most difficult of my top five was drinking enough water. When I was working in an office I always had a water bottle on my desk and it would always be there to remind that I needed to drink more. I have been working from home lately and the day just seems to slip by and I don't remember to drink enough. I will continue to work on this one.
• Well, onto the next 26 challenges. I enjoy having a new challenge each week and it is fun to being doing this with Vicki. She keeps it fun, interesting, and she keeps me on my toes.
I know for myself that I feel better from doing these challenges. Not just physically, but mentally I feel more positive. When you set a goal, even a small one, and have success, that breeds success. One small step at a time, one small change at a time leads you down the road to healthier life. Just put one foot in front of the other……
Next week we embark on the final leg of our journey. There will be more food challenges, more eating awareness challenges, and more activity challenges. We have learned where to focus our attention in the first six months. I will continue to follow the research and updated health recommendations. By the time July rolls around we should be the healthiest people in Reno!
Eat Smarter…
Vicki Bovee, MS, RDN, LD
Want to catch up on what you've missed?
The road to success is always under construction. https://www.westernsurgical.com/bariatric-surgery/wbi-weekly-lifestyle-challenge/
Challenge #1 Eat everything sitting down. https://www.westernsurgical.com/bariatric-surgery/wbi-weekly-lifestyle-challenge-week-one/
Challenge #2 Eliminate cheese as an ingredient. https://www.westernsurgical.com/bariatric-surgery/wbi-healthy-lifestyle-challenge-week-two/
Challenge #3 Walk sideways in your home. https://www.westernsurgical.com/bariatric-surgery/wbi-healthy-lifestyle-challenge-week-three/
Challenge #4 Include a fresh herb in your daily meal plan. https://www.westernsurgical.com/bariatric-surgery/wbi-healthy-lifestyle-challenge-week-four/
Challenge #5 If there is food in your mouth there should be nothing in your hand. https://www.westernsurgical.com/bariatric-surgery/wbi-healthy-lifestyle-weekly-challenge-week-five/
Challenge #6 Eat the MyPlate recommendations for fruits and vegetables. https://www.westernsurgical.com/bariatric-surgery/wbi-healthy-lifestyle-challenge-week-6/
Challenge #7 Stand (and walk if possible) while talking on the phone. https://www.westernsurgical.com/bariatric-surgery/wbi-healthy-lifestyle-challenge-week-7/
Challenge # 8 Don't eat out of the package. Put your food on a plate or in a bowl. https://www.westernsurgical.com/bariatric-surgery/wbi-healthy-lifestyle-challenge-week-8/
Challenge # 9 Keep a food record. https://www.westernsurgical.com/bariatric-surgery/wbi-healthy-lifestyle-challenge-week-nine/
Challenge # 10 Power down while eating. https://www.westernsurgical.com/bariatric-surgery/wbi-healthy-lifestyle-challenge-week-10/
Challenge # 11 Eating to reduce inflammation. https://www.westernsurgical.com/bariatric-surgery/wbi-healthy-lifestyle-challenge-week-11/
Challenge # 12 Eating to help our environment. https://www.westernsurgical.com/bariatric-surgery/wbi-healthy-lifestyle-challenge-week-12/
Challenge # 13 Switch it up. https://www.westernbariatricinstitute.com/?p=2576
Challenge # 14 The road to success is still under construction. https://www.westernbariatricinstitute.com/?p=2583
Challenge # 15 Little bites. https://www.westernsurgical.com/bariatric-surgery/wbi-healthy-lifestyle-challenge-week-15/
Challenge # 16 Drink your water. https://www.westernsurgical.com/bariatric-surgery/wbi-healthy-lifestyle-challenge-week-16/
Challenge # 17 Count your chews. https://www.westernsurgical.com/bariatric-surgery/wbi-healthy-lifestyle-challenge-week-16/
Challenge # 18 The 100 Bite Diet. https://www.westernsurgical.com/bariatric-surgery/wbi-healthy-lifestyle-challenge-week-18/
Challenge # 19 Start your day right. https://www.westernsurgical.com/bariatric-surgery/wbi-healthy-lifestyle-challenge-week-19/
Challenge # 20 Holiday moves. https://www.westernsurgical.com/bariatric-surgery/wbi-health-lifestyle-challenge-week-20/
Challenge # 21 Limit TV time. https://www.westernsurgical.com/bariatric-surgery/limit-tv-time-wbi-healthy-lifestyle-challenge-week-21/
Challenge # 22 The Paleo Diet: Eat Like a Caveman. https://www.westernsurgical.com/bariatric-surgery/eat-like-a-caveman-wbi-weekly-healthy-lifestyle-challenge-week-22/
Challenge # 23 Sweet dreams. https://www.westernsurgical.com/bariatric-surgery/sweet-dreams-wbi-healthy-lifestyle-challenge-week-23/
Challenge # 24 What color is your plate? https://www.westernsurgical.com/bariatric-surgery/what-color-is-your-plate-wbi-healthy-lifestyle-challenge-week-24/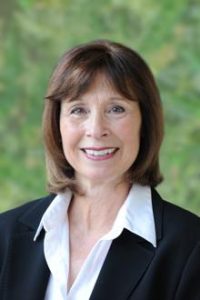 Online Seminar
We offer a free bariatric surgery seminar presented by John Ganser MD, FACS. Please register to learn more about:
Western Surgical's Bariatric Surgery Division - Western Bariactric Institute
The Obesity Epidemic
Weight Loss Surgery Options