WBI Healthy Lifestyle Challenge Week #6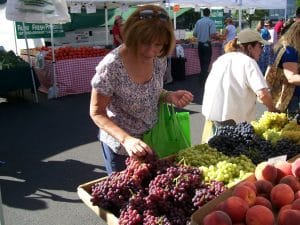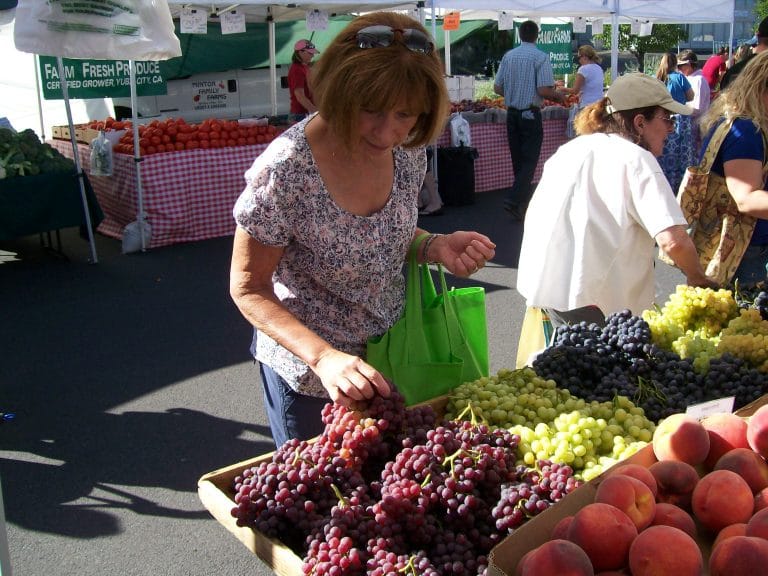 Welcome to our program dietitian, Vicki Bovee, and her husband Bill's healthy lifestyle challenge. Because we can always do better to live a healthier lifestyle Vicki and Bill decided to work on a weekly challenge together to provide support and accountability for each other. Follow along with them as they tackle a variety of challenges to eat better, eat more mindfully, and improve physical health and emotional well-being. Vicki and Bill invite you to participate and accept the challenges to improve your lifestyle too. Some of them may be difficult and please feel free to modify the challenges to accommodate your dietary needs and physical abilities.
Challenge #6 –Eat the MyPlate recommendations for fruit and vegetables.
We grew up with the Basic Four Food Groups and the Food Pyramid. In 2011, the USDA moved to MyPlate to show portion sizes as well as the food groups. One of the key messages is to make half our plate fruits and vegetables. These are the recommendations but how are we doing in the US and Nevada as a whole?
According to Prevalence and Trends Data for 2009, for both the US and Nevada, about 76% of adults consumed less than 5 times per day of fruits and vegetables. The State Indicator Report on Fruits and Vegetables for 2011 didn't have us Nevadans faring much better. The median intake consumed times per day was 1.1 times for fruit and 1.6 times for vegetables.
The MyPlate recommendations are more complicated than "make half your plate fruits and vegetables." The vegetables target specific nutrients and are divided into subgroups:
Dark green vegetables
Starchy vegetables
Red & orange vegetables
Beans & peas
Other vegetables
The amount you need to eat per week for each subgroup depends on gender and age. For more details visit the USDA website: https://www.choosemyplate.gov/food-groups/vegetables.html
Thus our challenge begins. Since the farmers' markets are in full swing we decided this would be a great time to tackle this challenge. If we couldn't do it now with the plentiful fresh produce, we knew it would be even more difficult in the winter months. We suspected we would be in trouble with the starchy vegetables because we seldom eat them. We figured with some planning we would be able to meet the recommendations for our age group. Off we went to the farmers' market with a deliberate purpose and list (including potatoes and corn on the cob). This also meant we had to do some preliminary meal planning. From https://www.choosemyplate.gov/food-groups/ I printed off our recommendations and the portions sizes for the fruit and vegetable group. There had to be a way to track our intake so I made us a tracking sheet. Fruits/Veggies Tracking Sheet


How did we do? We both had overages and shortages. I always say people usually prefer fruit OR vegetables and our result table shows that.
Vicki's observations:
• I was short on fruit because I usually eat fruit for a snack, not with my meal, and I don't always have time to eat a snack.
• I don't have a sweet tooth so I wasn't looking for the sweet from fruit.
• I eat veggies with my meals so that was easier to fit them in.
• I typically have no problem with the dark greens because I like them and eat the prepackaged salads from the produce department 2 to 3 times a week for lunch.
• It's easier for me to eat more fruits and veggies on work days when I have a routine.
• If we had a tough time meeting the recommendations, I wonder how do-able this is for most of the population.
Bill's observations:
• I have a sweet tooth and I eat lots of fruit, maybe too much.
• I nibble on fruit and don't eat regular meals so I didn't get in my veggies.
• I think I need to do this challenge again. I don't like failing.
Your challenge this week, should you choose to accept it, is to eat the MyPlate fruit and vegetable recommendations including all the vegetable subgroups. If you've had weight loss surgery you may need to adjust the portion size but the challenge is still to include all the subgroups.
Next week's challenge will have you burning more calories without exercising.
Eat Smarter…
Vicki Bovee, MS, RDN, LD
Want to catch up on what you've missed?
The road to success is always under construction. https://www.westernsurgical.com/bariatric-surgery/wbi-weekly-lifestyle-challenge/
Challenge #1 Eat everything sitting down. https://www.westernsurgical.com/bariatric-surgery/wbi-weekly-lifestyle-challenge-week-one/
Challenge #2 Eliminate cheese as an ingredient. https://www.westernsurgical.com/bariatric-surgery/wbi-healthy-lifestyle-challenge-week-two/
Challenge #3 Walk sideways in your home. https://www.westernsurgical.com/bariatric-surgery/wbi-healthy-lifestyle-challenge-week-three/
Challenge #4 Include a fresh herb in your daily meal plan. https://www.westernsurgical.com/bariatric-surgery/wbi-healthy-lifestyle-challenge-week-four/
Challenge #5 If there is food in your mouth there should be nothing in your hand. https://www.westernsurgical.com/bariatric-surgery/wbi-healthy-lifestyle-weekly-challenge-week-five/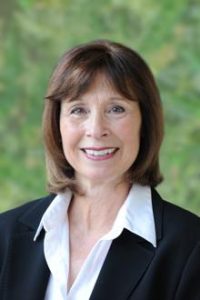 Vicki Bovee, MS, RDN, LD is a registered dietitian with Western Bariatric Institute (WBI) with over 25 years experience in weight management and 12 years in bariatric nutrition. Vicki works with both weight loss surgery patients and nonsurgical weight loss patients. Vicki received her master's degree in nutrition from Montana State University and her Bachelor of Science degree in home economics from the University of Wisconsin- Stevens Point. She is a member of the Academy of Nutrition and Dietetics and the American Society for Metabolic and Bariatric Surgery.
Online Seminar
We offer a free bariatric surgery seminar presented by John Ganser MD, FACS. Please register to learn more about:
Western Surgical's Bariatric Surgery Division - Western Bariactric Institute
The Obesity Epidemic
Weight Loss Surgery Options