About Our Bariatric Program
Western Surgical Group's surgeons are the weight loss experts in Reno and Northern Nevada. WSG is dedicated to the long-term success and health of our patients. We have diligently worked to create a comprehensive program that educates our patients about the weight loss surgery procedures that we perform and also allows for a complete understanding of what to expect after weight loss surgery. After all, weight loss surgery is a life-long decision and requires commitment on behalf of both the patient and the surgeon.
Our program has a long history of successful outcomes and we constantly strive to find ways to make our program an innovator in the industry. Your relationship with our program does not end after surgery however. You are a part of the Western Bariatric Institute family and we are committed to providing you with exceptional care before surgery and beyond.
While preparing for surgery, you and your Patient Advocate will be provided with a number of educational tools from classes, to booklets, to support groups. Weight-loss surgery is a tool that we can provide to you but your long-term success is dependent upon how you take the tool and the education we provide to you and implement changes into your daily lifestyle to ensure you meet your health and weight loss goals.
Some of the other long-term programs offered through our practice include multiple free support groups held monthly throughout the region, an active blog to keep our patients up to date with the weight loss surgery landscape and bariatric retail store, The WBI Health Store, located in our office and ONLINE to help meet your nutritional needs before and after surgery.
We look forward to partnering to welcome the new and healthier you!
Medical Facilities
Western Surgical works with many medical facilities in the region. Below is a listing of these facilities:
Hospitals
Out-Patient Centers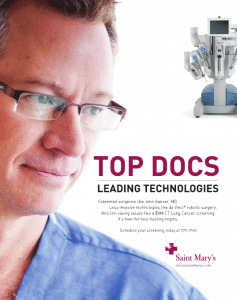 Awards and Recognition