National WLS Speaker to Hold Rare Workshop in Reno!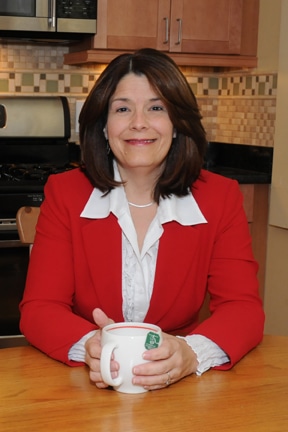 National WLS speaker Katie Jay, MSW, is making a rare appearance on the west coast, and holding a day-long workshop in Reno, NV, on April 26th. The event will take place at the Siena Hotel Spa Casino. Katie is a 10-year WLS veteran who coaches bariatric surgery patients and trains bariatric professionals from around the world.
This is short notice, but because Katie will be hosting a week-long WLS retreat in Lake Tahoe, she thought it was a great opportunity to connect with her WLS friends in Reno.
Here are the details from Katie:
The theme of the workshop is: Emotional Dessert: Create a Life that Feels as Good as Food Tastes!
I have spent the past 10 years learning about and practicing a new way of living, which included increasing my self-awareness, self compassion, and self -care – so that, as a WLS person, I could find true satisfaction and peace with food, my body, and the scale.
And now I would like to share my learning and experiences with you.
This workshop will change the way you view your WLS journey and give you specific strategies to deal with emotional eating, regain, transfer addiction, and many other WLS challenges.
I will cover topics that most WLS people are interested in, including:
** The secrets to *long-term* WLS success, unlike the false hope of diets.
** What causes food cravings and how to stop them.
** How to identify your personal patterns that slow your progress and to break those patterns one day at a time.
** How to free yourself from extreme self-judgment, self-sabotage, and destructive emotional eating.
** Specific strategies and tools so you can enjoy your life more, and feel more secure in your WLS lifestyle.
You won't find a workshop like mine anywhere else! Really!
Not only have I coached and supported WLS people, and conducted research, for a decade; I have had WLS myself, and have overcome regain and major health challenges along with way (multiple times). I get how challenging and hopeful and confusing WLS can be.
Please join me for this rare opportunity (the investment for an entire day is just $49!).
You can find out more and register here:
https://www.nawls.com/products/item92.cfm
Finally, even if you aren't able to attend, please forward this message to your WLS friends, your bariatric surgeon, your support group leader, people considering surgery — anyone who might benefit from this experience.
Online Seminar
We offer a free bariatric surgery seminar presented by John Ganser MD, FACS. Please register to learn more about:
Western Surgical's Bariatric Surgery Division - Western Bariactric Institute
The Obesity Epidemic
Weight Loss Surgery Options