Is Surgical Weight Loss a Good Idea?
Northern Nevada offers bariatric surgery programs that not only have a highly successful record of weight loss but are also the most affordable across the United States. We understand the difficult journey to regain health and are dedicated to helping individuals reach that final step in changing their lives for the better.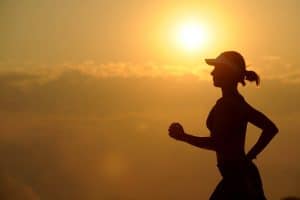 WBI offers an exclusive support group and network in Northern Nevada, ranging from Carson City to Elko, as well as several follow-up classes to help keep you on track. Our surgeons & staff sincerely care about you and your success.
Our weight loss practitioners, surgeons, and patient advocates have spent countless hours designing programs for each one of our patients that will ensure a successful surgery that easily fosters a speedy recovery. Would you like to know if you are a candidate for weight loss surgery? Typically, if you are obese, or if you have a BMI of more than 35, you are a candidate for bariatric weight loss surgery
But Wait, I'm Out-of-State
Western Bariatric Institute makes special accommodations for out-of-state of patients to make it possible for them to undergo surgery comfortably and hassle-free. Paying cash for your weight loss surgeryhas quite a few benefits and the price of surgery includes the following:
Self-Pay Weight Loss Option:
Consult and pre-operative visit
Surgeon and assigned surgeon assistant
Choice of facility
Anesthesiologist
Pre-operative chest x-ray, EKG, CBC, and CMP
WBI program fee
Psychological and nutritional evaluations
"Steps to Success" and "Pre-Op Teaching Class" (online option)
90-day follow up procedure and visits at WBI
Continued support from WBI health store and patient advocates
The current price for the Vertical Sleeve weight loss procedure is around $15, 905. This price may be subject to change, so please call Western Bariatric Institute to discuss your weight loss procedure options.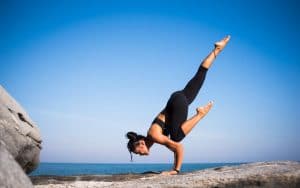 The surgery that will be chosen for you is based completely on you – on your risks, your weight, your habits, and your lifestyle. At Western Bariatric Institute, we are highly experienced in multidisciplinary weight loss surgery. Our clinic began in 2000 and as a division of Western Surgical Group, we are the largest survival practice in Northern Nevada.
Because of this experience, WBI is the leader in the field of bariatric surgery and has had a long track record of professional care, compassionate service and outstanding results with our patients. We are one of the most comprehensive and trusted bariatric surgery centers in the country and pride ourselves on continuing our mission to learn and research multiple projects in conjunction with collaborating physicians to help us learn more about obesity, its causes, and treatments.
Check out our Frequently Asked Questions page for immediate answers to questions regarding your weight loss surgery. If you are interested in learning more about weight loss surgery, watch our online seminar. If you want to get started, visit our steps to surgery page.
Western Bariatric Institute (WBI) is a division of Western Surgical Group. If you are ready to change your life, your diet, and begin fresh, it's time to contact Western Bariatric Insitute. We are happy to answer any and all questions that you may have.
A Division of Western Surgical Group
Located at Saint Mary's Center for Health
645 North Arlington Avenue, Suite 525
Reno, Nevada 89503
Tel: 1-775-326-9152 
Ext 1 – Physician/Physician Office/Hospital
Ext 2 – New Bariatric Patients
Ext 3 – Patient in Process/Checklist
Ext 5 – Post Op Patient Appointments
Ext 6 – Existing Patient with Current Medical Issue and Need a Nurse or Medical Assistant
If it is an emergency, call 911
Online Seminar
We offer a free bariatric surgery seminar presented by John Ganser MD, FACS. Please register to learn more about:
Western Surgical's Bariatric Surgery Division - Western Bariactric Institute
The Obesity Epidemic
Weight Loss Surgery Options